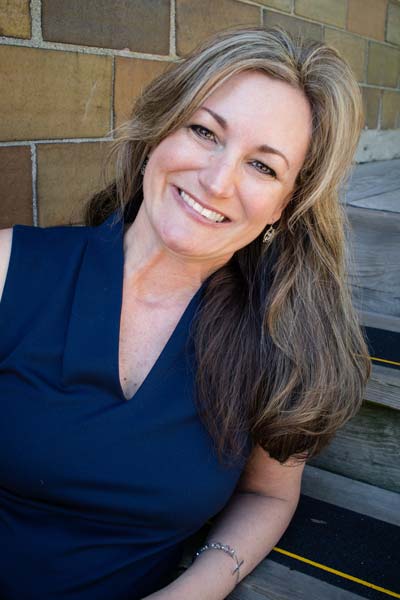 Lisa Klein, MA LPC ACS
Founder/Owner of Awakenings Christian Counseling
God is the Source of all Comfort:
"Praise be to the God and Father of our Lord Jesus Christ, the God of compassion and the God of all comfort, who comforts us in all our troubles, so that we can comfort those in any trouble with the comfort we ourselves have received from God."  – 2 Corinthians vs. 1:3-4
Through the power of the Holy Spirit I stand as a vessel  in which the Lord utilizes to pour out compassion and mercy to all who seek my services.  I have been blessed with a gift to teach and to counsel according to His will.  I focus my practice in the following  areas of individual  therapy:
Adjustment Issues
Anxiety
Couples Counseling
Depression
Disease Diagnosis Counseling
Grief/Loss Issues
Pet Loss
Teen Issues
Education and Credentials
Bachelor's degree in Psychology from Central Michigan University
Post Baccalaureate in Education from Western Michigan University
Master of Arts in Agency Counseling from Western Michigan University
State Certified Holistic Health Specialist Trained in Applied Relaxation Therapy
Women's Health
Community Crisis Counselor
Trained in Critical Incident Debriefing
ACS: Approved Clinical Supervisor
Certificate in Human Sex Trafficking Awareness Training
Memberships
NBCC (National Board of Certified Counselors)
ACS:  (Approved Clinical Supervisor)
AACC: (American Association of Christian Counselors)
"For in the day of trouble he will keep me safe in his dwelling; he will hide me in the shelter of his tabernacle and set me high upon a rock." – Psalms 27:5-6.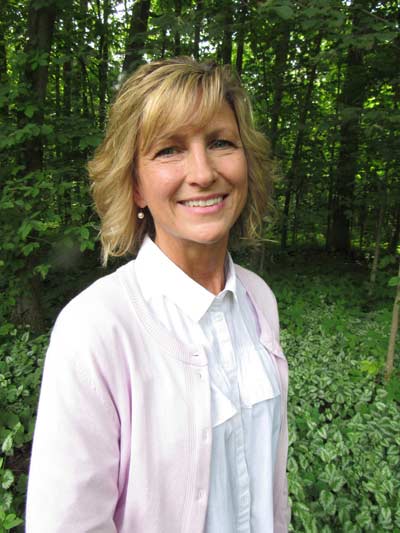 Ruth Newhouse, MA LCMSW IBCLC
Counseling Therapist/Supervisor
"The Lord will guide you always and satisfy your needs in a sun-scorched land and will strengthen your frame; you will be like a well-watered garden, like a spring whose waters never fail"  Isaiah 58:11
I count it a great privilege to share in the lives of others and walk with them as they contend with the trials and challenges that come their way.  I understand the value of sound Biblical wisdom and the priceless guidance found in truths of the Word.  My hope is that I may be a vessel used to help others find their way to peace and problem resolution, experiencing greater joy and becoming better equipped to cope with the ups and downs of life.
Education:
Master of Social Work, Western Michigan University, Kalamazoo, MI 1988
Bachelor of Social Work, Dordt College, Sioux Center, IA 1986
International Board Certified Lactation Consultant since 2009
Certified in Group Crisis Intervention
Specialty Areas:
Women's Health
Lactation Consultant
Prenatal/Postnatal
Postpartum Depression
Depression
Anxiety
Adjustment Issues
Certificate in Human Sex Trafficking Awareness Training
Personal:
I've been married to my husband for 30 years, we are parents of four adult children and our two grandchildren bring us much joy! We enjoy spending time with family, reading, hiking, bicycling many outdoor activities. I find being in the great outdoors very therapeutic; a time where I can contemplate the Great Creator…who He is and how He is working in my life.
Areas of interest:
I especially enjoy working with new mothers experiencing post partum emotional concerns. I enjoy working with children and parents of any age children. I understand the challenges of depression and anxiety in a culture of ever increasing demands and expectations.
"Stand by the roads, and look and ask for the ancient paths, where the good way is, and walk in it, and find rest for your souls." Jeremiah 6.16
"You make known to me the path of life. In your presence there is fullness of joy; at your right had are pleasures forevermore." Psalm 16:11
"I am continually with you; you hold my right hand. You guide me with your counsel, and afterward you will receive me to glory. Whom have I in heaven but you? And there is nothing on earth I desire besides you. My flesh and my heart may fail, but you are the strength of my heart and my portion forever." Psalm 73:23-26
Douglas Schroeder, MA LLMSW
Counseling Therapist
"I can do all things through Christ, who strengthens me." – Philippians 4:13 NKJV
"Be the positive voice that unexpectantly comes into a person's life and changes them forever"
I believe that any positive relationship must start with respect, positive communication, kindness, and compassion. These core values are the upmost importance to how I live my life and conduct any counseling session. I also believe that providing a positive, fun, comfortable, and open environment that is crucial to the healing process. Through the direction of Christ and therapeutic skills, it would be my honor to help guide and navigate any person through their personal challenges. We all go through difficult and traumatic experiences at some point of our lives, that is very normal. It is my hope that together we can work on healing those areas in your life that require some sort of transformation. We will get there together through working on healing your spiritual, cognitive, emotional, and physical selves. God Bless
My areas of focus in counseling are:
Adjustment Issues
Anxiety
Depression
Divorce
Couples/Marital Counselling
Self-Esteem
Teen Issues
Trauma
Vocational difficulties
Education:
Master's in Social Work – Western Michigan University. (2017)
Bachelor's in Science, Occupational Therapy – Western Michigan University (2003)
Personal: 
I love laughter, coffee, vacations, and sports. Life is way too short not to love, laugh and enjoy. I believe strongly in the concept of a team. Each person can play a significant role in whatever group they belong to in life. I have been involved in various sports throughout my life and have coached High School hockey for 7 years. I am married and have 3 beautiful kids and 3 amazing step kids. If you can happily transition 6 kids ranging from 8 years old to 21 years old, you can do anything in life. I have worked in the mental health field for 17 years and enjoy the concept of helping others in need. My journey has only begun, and I look forward to walking it with you by sharing my personal experiences and training that I was blessed to learn.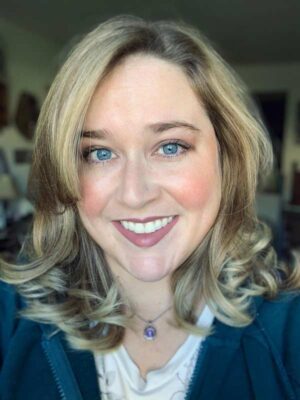 Lindsay M. Stauffer, MA, LPC
Counseling Therapist
"Shout for joy, you heavens; rejoice, you earth; burst into song, you mountains! For the Lord comforts his people and will have compassion on his afflicted ones." – Isaiah 49:13 NIV
"Therefore, as God's chosen people, holy and dearly loved, clothe yourselves with compassion, kindness, humility, gentleness and patience."  – Colossians 3:12 NIV
What I love about Jesus is His unconditional love for us – His comfort, compassion, and everlasting love for us led Him to die for our sins so that we will be saved. What an amazing gift! Because of Him, my passion is to be kind and be compassionate to others who are burdened by life's troubles. I love being a listening ear and counseling those going through difficult times in life. If God brings us together for Christian Counseling, I am honored to be a part of your journey of hope.
My areas of focus in counseling are:
Adjustment Issues
Anxiety
Child Issues
Depression
Divorce
Grief/Loss issues
Pet Loss
Self-Esteem
Teen Issues
Therapeutic Art
Education: 
Master of Arts in Professional Counseling – Liberty University. CACREP Accredited
Bachelor of Arts in Christian Counseling – Liberty University. CACREP Accredited
Personal: 
I grew up in a small town that happens to be the Magic Capital of the World! I love spending time with my family and friends. I am also an animal lover – someday I want a hobby farm! In my free time, I enjoy trying new foods, listening to music, catching a good documentary or crime show, and playing video games.
Kelsey M. Verran, MA LLPC
Counseling Therapist
"Be joyful in hope, patient in affliction, faithful in prayer." Romans 12:12 NIV
"Though I have fallen, I will rise. Though I sit in darkness, the Lord will be my light." Micah 7:8 NIV
"Now faith is confidence in what we hope for and assurance about what we do not see." Hebrews 11:1 NIV
As a counseling therapist I strive to give my clients the best care possible. As individuals we all walk down different paths and it is my goal to walk beside those in their journey. I want to help create a safe and welcoming environment that allows growth and room for transformation.
Education and Credentials
Master of Arts in Counseling, Spring Arbor University
Bachelor of Science in Psychology, Western Michigan University
Trained in Gottman Method Couples Therapy Level 1: Bridging the Couple Chasm
Trained in Level 1 EMDR Therapy (Eye Movement Desensitization and Reprocessing)
Areas of Counseling
Adolescents
Adjustment Issues
Depression
Anxiety
Trauma
Women's Issues
Relationships
Divorce
Personal
I am married with a daughter due in February. I love animals and have four kitties at home. I love spending time with my husband, family, and friends. I enjoy baking, traveling, and getting lost in the occasional Netflix series.