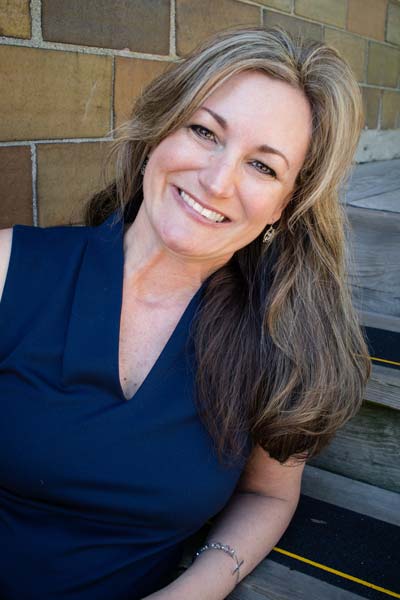 Lisa Klein, MA LPC HHP
Founder/Owner of Awakenings Christian Counseling
God is the Source of all Comfort:
"Praise be to the God and Father of our Lord Jesus Christ, the God of compassion and the God of all comfort, who comforts us in all our troubles, so that we can comfort those in any trouble with the comfort we ourselves have received from God."  – 2 Corinthians vs. 1:3-4
Through the power of the Holy Spirit I stand as a vessel  in which the Lord utilizes to pour out compassion and mercy to all who seek my services.  I have been blessed with a gift to teach and to counsel according to His will.  I focus my practice in the following  areas of individual  therapy:
Adjustment Issues
Anxiety
Couples Counseling
Depression
Disease Diagnosis Counseling
Grief/Loss Issues
Pet Loss
Pre-Marital Counseling
Teen Issues
Education and Credentials
Bachelor's degree in Psychology from Central Michigan University
Post Baccalaureate in Education from Western Michigan University
Master of Arts in Agency Counseling from Western Michigan University
State Certified Holistic Health Specialist Trained in Applied Relaxation Therapy
Women's Health
Community Crisis Counselor
Trained in Critical Incident Debriefing
I have been trained in various disciplines of Applied Relaxation Therapy including:
Autogenics
Mindfulness Meditation
Guided Imagery
Stress Management
Assertiveness Training
Time Management Training
Foot Reflexology
Ayurvedic Massage
"For in the day of trouble he will keep me safe in his dwelling; he will hide me in the shelter of his tabernacle and set me high upon a rock." – Psalms 27:5-6.
Kimberly Powers,  MA LPC CAADC ADS MITS
Counseling Therapist
"Carry each other's burdens, and in this way you will fulfill the law of Christ." – Galatians 6:2
"Come to me, all you who are weary and burdened, and I will give you rest. Take my yoke upon you and learn from me, for I am gentle and humble in heart, and you will find rest for your souls." – Matthew 11:28-29
"The righteous cry out, and the Lord hears them; he delivers them from all their troubles. The Lord is close to the broken hearted and saves those who are crushed in Spirit." – Psalm 34:17-18
Areas of Counseling
Emotional growth and healing/ Mood Disorders
Better communication and conflict resolution in relationships
Post traumatic growth
Substance abuse counseling/ Addictions
Spiritual counseling
Wellness
Stress Management
Self-Esteem
Loss/ Grief
My heart and passion is Christian Counseling!  I love going deeper and help pointing others to Jesus! I am humbled and honored for how God may bring our paths together in your journey.  We all go through seasons in life that can be extremely difficult. I believe God is the great healer; Counselor; Savior, and friend. Where he may not always choose to heal completely; I believe he teaches us how to have abundant life amidst difficult circumstances.
Education and Credentials
Master of Arts in Christian Counseling; Grand Rapids Theological Seminary
Bachelor of Arts in Psychology; Cornerstone University
Licensed Professional Counselor (LPC)
Certified Advanced Alcohol and Drug Counselor (CAADC)
Certified Acupuncture Detoxification Specialist (ADS)
Mentoring Institute Trained Supervisor (MITS)
Member of Michigan Mental Health Counselors Association
Personal
I love people, and enjoy spending time with my friends and family. My husband and I have been married five years this May. In my free time I am visiting with friends and family; frequenting local coffee shops; working out with a friend, or spending time outdoors. I love the CUBS and am originally from Chicago/ Rockford, Illinois.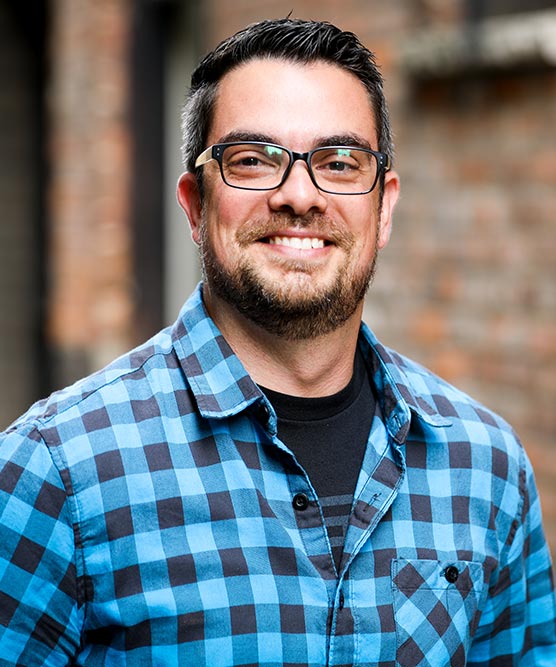 Michael Zito, MA LPC
Counseling Therapist
I believe that the experiences in our lives shape how we move through life. They influence our thoughts, feelings, behaviors, and relationships in both positive and painful ways. Therefore, it is not uncommon for people to find themselves feeling stuck, unsteady, uncertain, and unable to move forward in life. We start to believe the unhealthy thoughts moving through our mind that tell us, "I am worthless", "I am alone and nobody loves me", and that "I will always feel like this."
As a therapist, my goal is to focus on the individual. To help them feel both safe and heard in a comfortable and controlled environment. I strive to combine my experience in counseling, health and fitness, and biblical studies to empower the individual to discover their path to healing, restoration, and wholeness. I consider it a privilege to be able to walk along side of you during this time of your life.
Areas of Counseling
Addictions

Abuse

Anxiety

Relationships

Trauma

Depression
Education
Master of Arts in Counseling: Cornerstone University

Bachelor of Arts in Youth Ministry: Tennessee Temple University
Personal
I am married with two teenage children and a dog.  I am on staff at my church, a fitness enthusiast, and a big fan of all Philadelphia sports teams. I love spending time with family and friends, especially when it involves coffee or a good meal.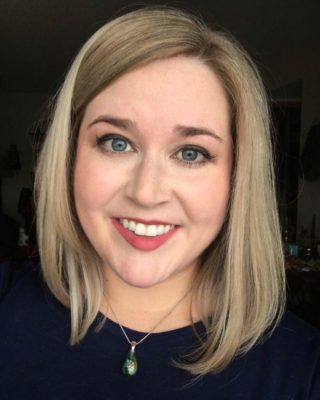 Lindsay M. Stauffer
Counseling Therapist Intern
"Shout for joy, you heavens; rejoice, you earth; burst into song, you mountains! For the Lord comforts his people and will have compassion on his afflicted ones." – Isaiah 49:13 NIV
"Therefore, as God's chosen people, holy and dearly loved, clothe yourselves with compassion, kindness, humility, gentleness and patience."  – Colossians 3:12 NIV
What I love about Jesus is His unconditional love for us – His comfort, compassion, and everlasting love for us led Him to die for our sins so that we will be saved. What an amazing gift! Because of Him, my passion is to be kind and be compassionate to others who are burdened by life's troubles. I love being a listening ear and counseling those going through difficult times in life. If God brings us together for Christian Counseling, I am honored to be a part of your journey of hope. My areas of focus in counseling are:
Adjustment Issues
Anxiety
Depression
Divorce
Self-Esteem
Teen Issues
Art Therapy
Education:
Pursuing Master of Arts in Professional Counseling – Liberty University – anticipated graduation in Fall 2019
Bachelor of Arts in Christian Counseling – Liberty University
Personal:
I have lived independently in Kalamazoo for 5 years and I love this city! I am an animal lover who owns a dog, a bunny, and a hedgehog. In my free time, I enjoy trying new foods, listening to music, watching Netflix documentaries, or spending time with friends and family. My favorite pastime would most definitely be enjoying a nice cup of hot coffee or tea.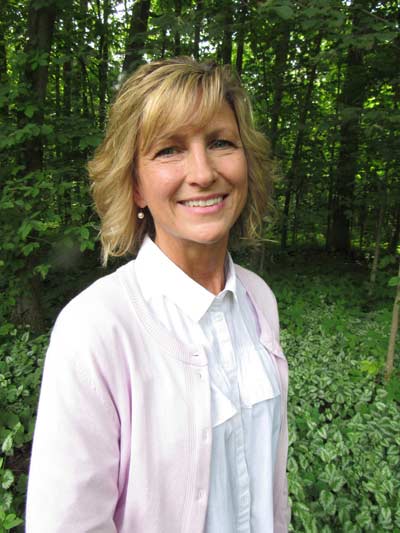 Ruth Newhouse, LCMSW IBCLC
Counseling Therapist
"Bear one another's burdens, and in this way fulfill the law of Christ."  Gal 6:2
I very much enjoy working with moms in any stage of motherhood especially perinatal issues.  I am familiar with issues of anxiety, depression and grief/loss.
I count it a great privilege to share in the lives of others and walk with them as they contend with the trials and challenges of life.  I know the value of sound Biblical wisdom and the priceless guidance found in truths of the Word.  My hope is that I may be a vessel to help others find their way to peace and problem resolution, experiencing greater joy and becoming better equipped to cope with the valleys and deep waters of life.
"The Lord will guide you always and satisfy your needs in a sun-scorched land and will strengthen your frame; you will be like a well-watered garden, like a spring whose waters never fail."  Isaiah 58:11
Education:
BSW Dordt College, Sioux Center, IA (1986)
MSW Western Michigan University (1988)
Specialty Areas:
Women's Health
Lactation Consultant
Prenatal/Postnatal
Postpartum Depression
Depression
Anxiety
Adjustment Issues
Certificate in Human Sex Trafficking Awareness Training
Laura Schmidt, MA LLMSW
Counseling Therapist
"I praise you because I am fearfully and wonderfully made;
your works are wonderful,
I know that full well." – Psalm 139:14 (NIV)
I believe that we are all on our course, our own life journey and that we each have something amazing to offer the world. I believe that we are all born with our own natural inclinations and motivations that push us through life's experiences. They shape who we become and how we process the world. And sometimes we need little help to regroup and put us back on our own track.
Education
Master's in Clinical Social Work from Spring Arbor University (2018). Bachelors in Creative Writing from Friends University (2003).
Areas of Counseling
Kids
Teens
Divorce
Family
Anxiety
Depression
Trauma
Abuse
Personal
I am married with three children, two dogs and a rabbit. Some of my favorite things to do are spending time with family and friends, writing creatively, traveling and doing photography.